TaxTalkOnline.com bookkeepers and accountants are available when you need us: 24 hours a day 7 days a week.  We offer overnight processing and bookkeeping to meet your schedule and needs.


Following is a list of additional benefits TaxTalkOnline.com brings to it's customers:
Cost Savings of up to 30-50% on your bookkeeping and accounting costs
Fast bookkeeping turnover, Better Customer Satisfaction
Dedicated full time & part time Bookkeepers or Accountants
Bookkeeper Expertise in all Major Accounting & Tax Preparation Software
ZERO investment in technology required to use our Bookkeeping Services
Completely Real-time Online Bookkeeping Work Flow Management
Experienced Bookkeeper available on-demand
Bookkeepers reachable by phone / fax / mail / IM
Upgrade from Bookkeeper to Accountant / Tax Preparer on-demand
128-bit Secure Accounting Data servers located in USA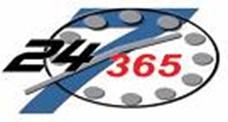 Our staff is available when you need us - NOT - when we need you!