TaxTalkOnline is committed to bringing our customers premier bookkeeping and accounting services.  To find out what your cost would be feel free to contact us for a free estimate.


TaxTalkOnline offers several pricing options  which include: Hourly rates (Part-time Help), Monthly rates (by request) and Package deals (Part-Time).  Click here for more information:


Our Pricing Commitment: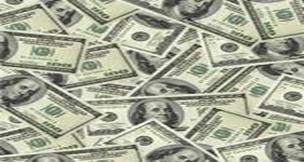 TaxTalkOnline services are 100% Guaranteed
Added value specialty reports are included in fixed fee rates
Availability to your books 24/7 via internet
Greater flexibility in turning your work around - deadlines
Assigned Bookkeeper/Accountant dedicated to your company needs
Fixed monthly expense for work
 
Put bookkeeping and accounting money in your pocket! To learn how (Click Here).

 
Does your bookkeeper work 24/7?  Are they available Nights and Weekends?

  Do you email or call and wait for an answer? If so, find out what    
  TaxTalkOnline Can do for you….(Click Here)

  We Understand Business Changes. Count on Us!