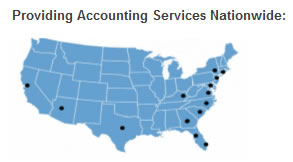 "The TaxTalkOnline.com Team is professional, thorough and a pleasure to work with.  They really listened to how I wanted my accounting work done and delivered faster than my accountant!"
Dallas, TX

"The TaxTalkOnline.com team has my finances back on track.  My last bookkeeper really left me in a bind.  Now, my business books are purring along exactly as they should be because of the detail and commitment they display everyday."
Atlantic City, NJ

"My books have never been so up to date and clean. I now have clarity into my business I have never had before. Thank you TaxTalkOnline Team."
Atlanta, GA

"The TaxTalkOnline Accounting team is extremely knowledgeable and capable. Bringing them up-to-speed on my books was effortless and faster than I ever dreamed. And then watching them consistently keep the books for me each month has simply been a Godsend. I can't even remember doing business before finding TaxTalkOnline!"
Redmond, California

"The TaxTalkOnline Accounting & Bookkeeping Team took a years worth of bookkeeping and brought me up to date. They did such a dynamite job, I now have my sanity back!"
Palm Beach, FL

Is your accounting and bookkeeping solution working for you and meeting all your needs? Take the TaxTalkOnline Accounting Assessment Free!