Why Outsourcing Accounting is a good idea for you:
CPA firms and Small to Medium sized Businesses are discovering that outsourcing bookkeeping and accounting online saves payroll, overhead costs and is a giant step in freeing up valuable time!
As a business owner your time is best spent doing what you do well - working with customers. Time spent on bookkeeping problems add little or no value to your customer relationship. To remain competitive, it is imperative that a company rethinks its strategies, take a hard look at where they are creating value for their customers, then focus on those processes.
The most successful businesses of today have gone to online outsourcing and now have time and money to spend on differentiating themselves in the marketplace. If you are looking for ways to reduce overhead and focus on your core business, now is the perfect time to make the switch to outsourced accounting.
Outsourcing - Some Remarkable Facts!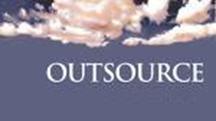 In a recent Accenture survey of more than 800 companies in the US and Europe, 86% of the companies said outsourcing gives them more control over business results in a variety of critical areas, the most important being the ability to plan. While cost-cutting is among these key areas, the executives also reported equal levels of control in reliability, cost variability improvements and effective implementation of ideas.
Furthermore, 55% of respondents said outsourcing allows their companies to implement strategies and change at a faster and more controlled rate.
Outsourcing has been declared as a life saver for the many accounting firms. Accounting outsourcing has almost become mandatory for all those accounting firms who want to pay attention to increasing their profits. The idea of accounting outsourcing has been developed to lessen the burden of accounting firms, so that they can manage their peak season tasks well.
Accounting outsourcing is being favored by a large number of accounting firms today. The outsourcing services helps such companies manage their work well. As the total cost for managing the accounting work by outsourcing firm is far lesser than hiring in-house staff, almost every company is making accounting outsourcing a part of its long-term sustainable business model.
 

35% of America's largest businesses outsourcebookkeeping and accounting services. Because of new technology, small to medium sized companies now have the same alternative as a Fortune 1000 company.  The most successful businesses of today have gone to outsourcing bookkeeping  and accounting services and now have time and money to spend on differentiating themselves in the marketplace.  Don't you think it's that time for you?

Key Benefits of Online Accounting Outsourcing
The most common reasons management chooses to outsource accounting services are to reduce operating costs, improve company focus, improve quality, free up capital, increase capabilities not otherwise available and to reduce cycle time.
By outsourcing your accounting your company could:
Focus on Core Business. Off-load non-core functions
Get access to World-class technology at lower rates
Get Skilled manpower at affordable prices. Cost savings of 50% or more!
Increase customer satisfaction. Improve speed and service.
Beat Competition

Saves You Money:
- Efficient bookkeeping. A knowledgeable bookkeeper will get your bookkeeping done quickly and efficiently, meaning less time spent on bookkeeping.
- Decreased employee costs. You only pay a part-time bookkeeper when they are actually doing bookkeeping. You don't pay benefits to your part-time bookkeeper and you don't incur payroll taxes or the costs of training and turnover.
- Decreased accounting costs. By increasing the accuracy of your books, an experienced bookkeeper will save you money at tax time.

Allow you to Focus on Your Business:
By turning over your bookkeeping to a qualified bookkeeper, you can focus on your expertise: running your business.

Provide Useful Feedback:
A skilled bookkeeper will know how to structure your books in such a way as to provide the maximum feedback on your business results.