Why Should You Choose Our Online Accounting Firm?

Here are the Top 7 Reasons to outsource your bookkeeping to TaxTalkOnline.com. If you're still not convinced, read the detailed descriptions on how to
Plain and simple, we offer higher quality bookkeeping & accounting services at a lower cost with "No Risk".
 
Key Benefits

Books For Taxes

In-House
Bookkeeper

Data remains at your desktop

 

Available Full Time

 

Overnight Delivery

 

Off-Load Non-Core Function

 

High Quality Bookkeeping

Reduced Operating Cost

 

Reduced Overhead

 
Available Full Time
Companies that have an in-house bookkeeper find that problems may occur when the employee works part time, calls in sick, or even leaves the company on short notice. Outsourcing with us, you get full-time, reliable, professional online accounting service.
Overnight Updates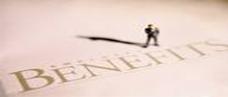 Continuous work cycle: information scanned/faxed one day is processed overnight. See How outsourcing Works for more information on how the process works.
Off Load Non-Core Function
Accounting is one of the easiest business functions for a company to outsource. The efficiency of outsourced accounting services means that companies no longer need back-office accountants working at their location. This frees up space in your office so that a cost center (accounting) turns into a profit center (another sales person, estimator, attorney, etc.)
High Quality Bookkeeping
Our clients are handled by a team of accounting professionals that have a level of expertise not normally found in small businesses. Our teams comprise of a Account Manager/CPA and an Accounting or Bookkeeping Specialist who are trained and experienced at providing Managed accounting services. Your team is only a phone call, instant message, or e-mail away to provide prompt and accurate service.
Reduced Operating Cost
Managed accounting with us is cost efficient. You get a dedicated team for similar or less than what it would normally cost to hire one in-house employee.
Reduced Overhead
Not only do you save on salary but also you have no overhead, management, hiring or training cost when using an outsourced service. The overall savings can be up to 50%. Hidden costs of hiring an employee begins with paying for a classified ad, or even paying an agency to find someone. Next come the additional payroll taxes, an office space and computer and sometimes, benefits. All of these costs are not applicable when you use our services.